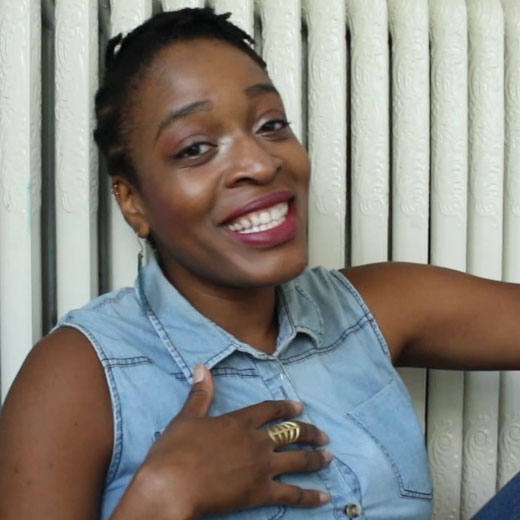 Joy Ike
What is it about music that has made it such an important part of your life?
I love that music brings people together in ways that nothing else does. I love that it brings joy into people's lives and helps them to work through their emotions. I love that a song can immediately change your mood! For me, making music is like creating hope!
There are many different types of music: jazz, hip-hop, folk, country, pop. Can you describe your genre of music and what makes that genre what it is–like what makes rap, rap and how is it different from other music? Is it the way you use your voice or instrumentation?
My music is a mix of pop, soul, and folk. It's energetic like most pop music and very focused on a good, strong beat. This is what I love most about pop music – rhythm. My songs are also soulfully sung and equally have simplified stripped down moments where the words are the most important aspect of the song. This is why I also describe it as folk music.
Talk about the instruments you incorporate into your songs when you perform? What are your favorites?
Drums! Drums, drums, drums! Even though I play the piano and ukulele I love percussion the most. I love how they can completely transform a song. Most of my songs work off a strong rhythm that helps give the song a personality and feel. I personally think that a good groove is what defines a song.
You don't need an instrument to be musical. You can make music using everyday household objects like pots, pans, and rubber bands. What did you use to make music with when you were a kid?
I love drumming on my lap. I still do! And drumming on tables too! Shake a can filled with rice and you have a maraca! Making music is so easy and fun and I hope that kids know that everything is musical! 
---
See Joy Ike perform this song: