WVIA – Learning at Home
Since the beginning of the coronavirus pandemic in March 2020, WVIA Education has been responsive to the important needs of students, families, and teachers during uncertain times. WVIA has been airing more than 100 teacher lessons for grades K-12 in all subject areas, coordinated programming with more than 150 online resources aligned to PA State Standards, honored graduating seniors in 28 school districts with "Senior Salutes," and brought our literacy program, "Storytime with WVIA," to children in Pre-K through 2nd grade nightly on WVIA Education's Facebook page. These programs allow WVIA to continue to improve the quality of life, bridge the education equity gaps, and augment skills for all of our area's students.

Educational Programming and Resources:
WVIA provides educational programming for all students on our main channel each weekday from 12 p.m. – 4 p.m. Each program also has resources that are aligned with PA State Standards available on our website to further learning and provide skills enrichment. Learn more here.

Senior Salutes:
As high school graduation ceremonies changed due to COVID-19 restrictions, WVIA responded with WVIA's Senior Salutes, a full hour on WVIA TV and online at wvia.org showcasing the students in each graduating class. Learn more here.

Storytime with WVIA:
Reaching our youngest students, WVIA presents Storytime with WVIA on WVIA Education's Facebook page each night at 7:00pm. From local teachers to local high school students, our guest "helpers" read to the children and encourage reading at home with family and friends. It's our way of connecting and encouraging literacy. Learn more here.
Contact: Kirsten Smith, Education and Grants Officer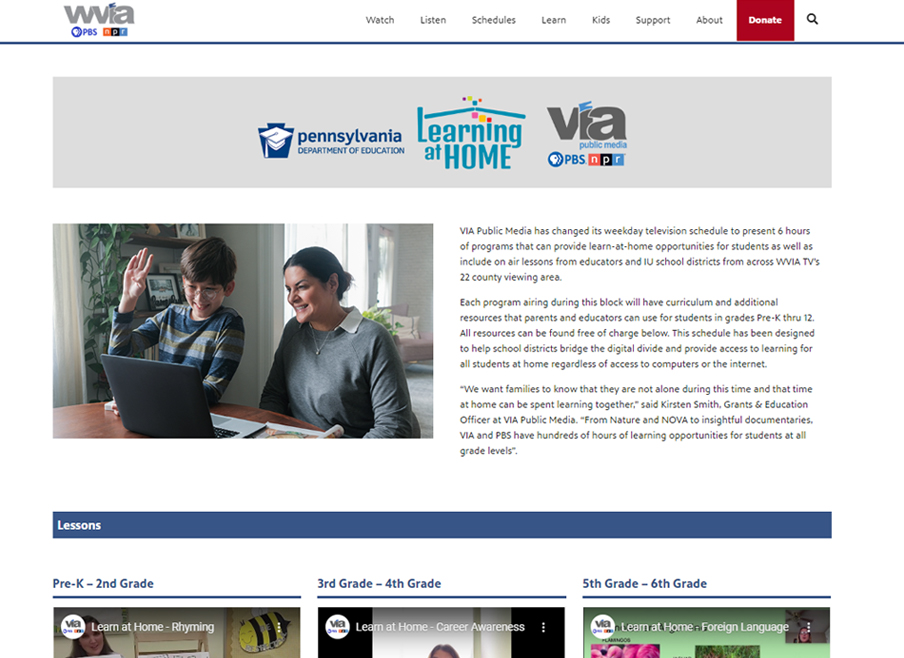 ---
About WVIA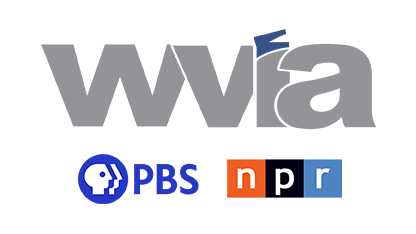 As a non-profit, public service organization, WVIA depends on fundraising to carry out our mission, but that has been difficult in this current environment. Some of our corporate sponsors have had to cancel events and curtail underwriting support. Our recent TV membership campaign started well but then tapered off as the public health crisis grew. We downsized our radio membership drive out of respect for the difficulties many in our region now face daily. We're very grateful to our civic-minded sponsors and super- hero sustainers who realize the value of our mission and choose to support WVIA in this challenging time. You enable us to serve your family and your neighbors.
Mr. Rogers comforted children upset by scary news on TV by suggesting they "Look for the helpers." In that spirit WVIA invites you to help us "Look for the helpers" of today. If you know of someone going above and beyond to help our community through this crisis, let us know here. We'd like to share stories of good news.
Now more than ever, our region needs public media. Now more than ever, WVIA is grateful for your support. Now more than ever, we're all in this together. Thank you for being an important part of our WVIA family.