WVIA – Learning at Home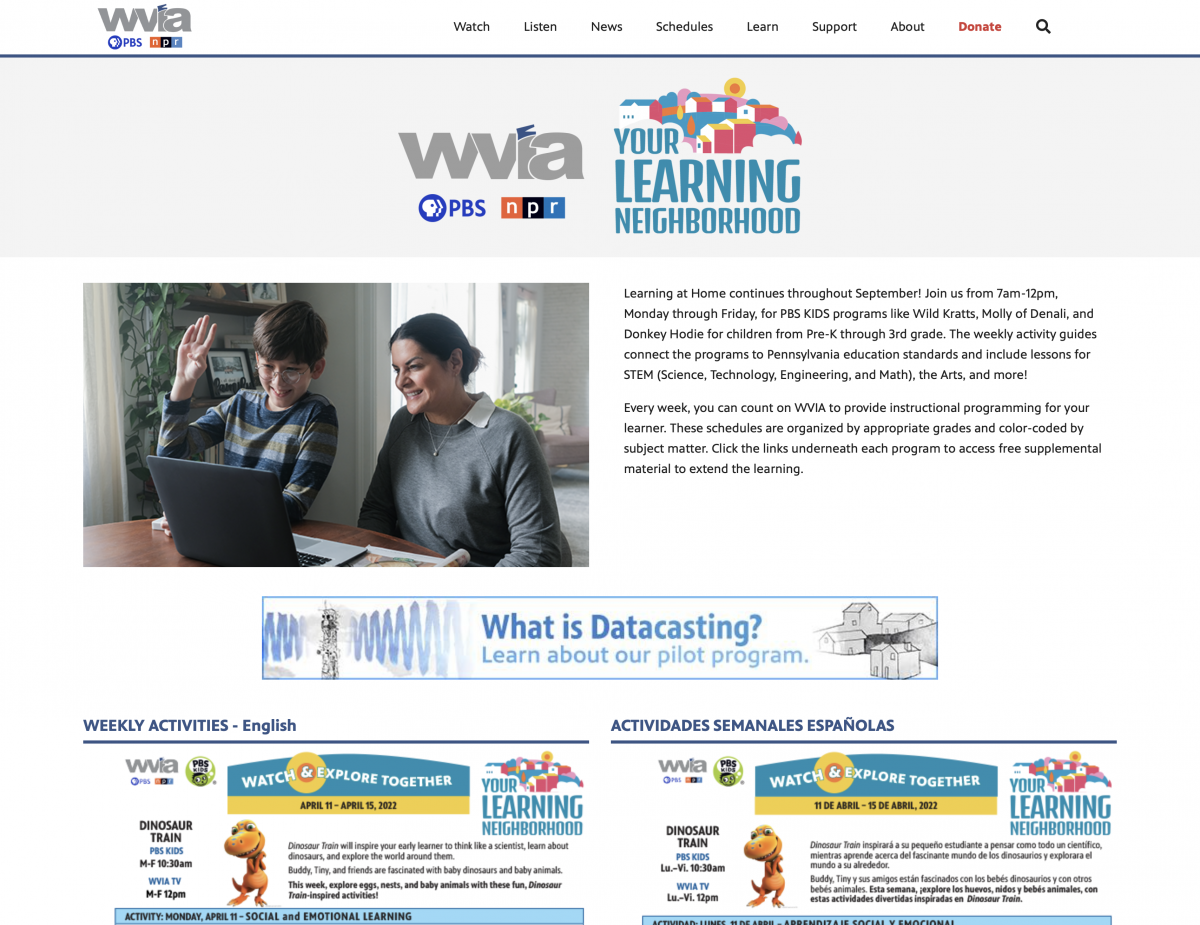 WVIA Education is committed to the education and inspiration of all students, families, and educators in our 22 county catchment. From our educational television programming like PBS Kids programming to our in-classroom educational initiatives like WVIA's PBS Kids in the Classroom, Scholastic Scrimmage and Artist of the Week, WVIA Education is serving the educational needs of children, families, and educators in a variety of ways.

Since the beginning of the coronavirus pandemic in March 2020, WVIA Education continues to be responsive to the ongoing and ever-changing needs of students, families, and teachers during these continued uncertain times. WVIA is proud to feature more than 100 teacher lessons for grades K-12 in all subject areas, coordinated programming with more than 150 online resources aligned to PA State Standards, and weekly printable activity sheets that connect Pennsylvania Education Standards to our most popular PBS Kids Programs. Each bilingual activity guide includes lessons for STEM (Science, Technology, Engineering, and Math) and the Arts. These programs allowed WVIA to continue to improve the quality of life, bridge the education equity gaps, and augment skills for all of our area's students.

Today, our mission is to continue to provide quality educational opportunities and programs to our region's students, families, and educators that not only augment existing Pennsylvania Department of Education curriculum, but also create opportunities for attainable lessons that can be learned inside the classroom, in a virtual classroom, or at home.

Educational Programming and Resources:

WVIA provides educational programming for students of all ages on our main channel each weekday from 7 a.m. – 4 p.m. Each program also has resources that are aligned with PA State Standards available on PBS Learning Media to further learning and provide skills enrichment. Learn more here.
Contact: Alissa Swarts, Director of Education
---
About WVIA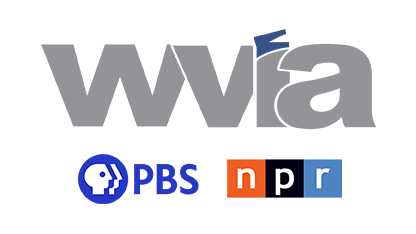 WVIA is the PBS and NPR affiliate serving over 22 counties in Northeastern and Central Pennsylvania. For over 50 years WVIA has been committed to serving the people by offering informational, educational, and entertaining content that enriches and expands viewpoints and serves as a catalyst for positive change. WVIA television channels include WVIA TV, WVIA PBS Kids 24/7, and WVIA Create. WVIA's radio channels include WVIA Radio, WVIA HD2, and the Chiaroscuro Channel. WVIA's programs can also be found streaming live and on-demand on wvia.org and the WVIA app.