WPSU – Learning Families Resources
WPSU and Pennsylvania PBS have come together to curate a special collection of educational resources to enhance learning at home for grades K–12. Whether you are a caregiver working with children or an educator planning distance learning, you'll find videos, lesson plans, and activities that support learning at home.
Contact:
Toni Irvin ami107@psu.edu
Director of Education and Engagement
Sarah Hamilton smh7421@psu.edu
Education Program Manager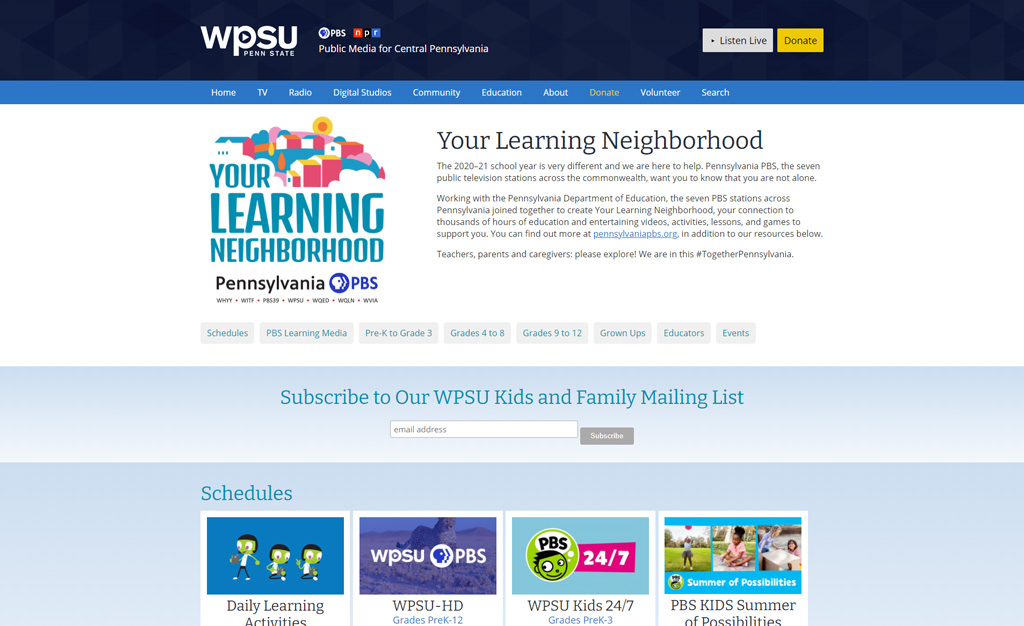 ---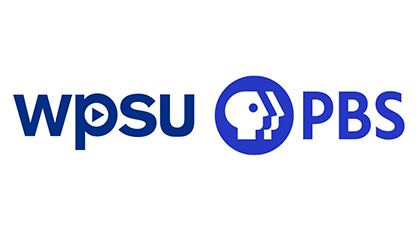 About WPSU
WPSU Penn State is a PBS and NPR member station and a service of Penn State Outreach, supporting the community as a trusted source for news, information, and education.
As a next-generation media organization, WPSU creates, curates, and distributes content on screens both large and small. As a community partner, we focus on local concerns that can be part of a greater national conversation and create stories that represent local culture, history, and places.
WPSU focuses on goals of educational impact, community engagement, and student experience, while expanding audience reach – online, on air, and in person – to enhance public media's value to all citizens. Through services, such as the community calendar, Bookmark, WPSU's Story Corps, and the Our Town series, we aspire to both play a valuable role in, and represent the history and spirit of, all communities we serve.
WPSU-TV and WPSU-FM reach 24 and 13 counties, respectively. In a primarily rural service area, WPSU maintains an over-the-air, cable, satellite, and digital delivery to ensure free and broad access for Pennsylvanians.